Meet
Krill Oil
The World's Richest Source of Omega-3s
Naturally Lubricates Creaky Joints
Supports Healthy Heart, Eye, and Brain Function
Outperforms Fish Oil in Every Single Way!
Dear Reader,
You've probably heard about people taking fish oil to boost omega-3 levels...
And it's true that omega-3s offer serious benefits to your body.
But you may not know that fish oil can also have SERIOUS drawbacks.
First off, it's prone to contamination by toxic heavy metals such as mercury.
It's also low in antioxidants, which your body craves.
And, even more dangerous, fish oil can rapidly become oxidized and go rancid.
When fish oil oxidizes, it becomes your body's worst nightmare.
It can actually escalate inflammation in the body and put your heart and brain health at risk.
The bottom line:
You can STOP using fish oil!
There is now a better way to give your body the health-enhancing omega-3s it craves.
It's called krill oil, and it is by far the most potent source of omega-3 fatty acids in the world.
Over the last few years, head-to-head comparisons of these two oils has proven that krill oil blows fish oil out of the water.
That's because krill oil is:
50% more absorbable! The omega-3s in krill oil are combined with phospholipids, which makes transportation to cells easier.
More bioavailable. Once absorbed into your body, the high amounts of phosphatidylcholine and choline allow krill oil to immediately start helping support brain development, learning, and an increased memory.
Virtually 100% free from toxic heavy metal contamination!
Sustainable for the environment. Krill harvesting affects less than 3% of the entire population of krill — in fact, krill make up the world's most abundant biomass. So you can do good for your body... and good for the planet!
48x more effective! The potent concentration of omega-3s and health-promoting compounds means you can support a healthy body with much smaller amounts than fish oil.
What is krill oil?
Krill oil is extracted from krill, a tiny, shrimp-like crustacean that lives off the coast of Antarctica.
Krill feed on plankton on the ocean surface and are the primary food of baleen whales.
Choose your omega-3 source wisely
Krill oil offers everything that fish oil offers and so much more.
And here's a secret that most people don't know:
Krill oil offers far better benefits for metabolism and gene expression than fish oil does.
Genes have control over just about every biochemical system in the body. Any of these genes have the ability to be switched on and off.
And get this:
Nutrients, including omega-3 fatty acids EPA and DHA, are what control these biochemical switches.
So how does this affect your health?
Well, a recent study compared the effects of fish oil to krill oil on gene expression in mice.
When they gave the mice the two oils, they revealed that krill oil was shown to:
Promote mitochondrial energy production.
Support overall mitochondrial health.
Help improve liver glucose metabolism.
Contribute to the maintenance of healthy lipid metabolism.
Support synthesis of already normal cholesterol.
And guess what...
Fish oil didn't have nearly the same level of positive effects!
Krill's secret advantage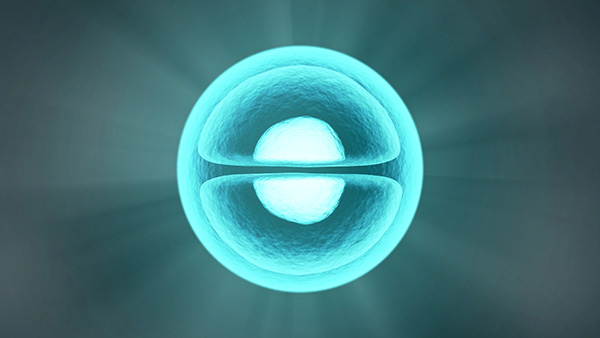 You may be wondering, if both fish oil and krill oil contain the omega-3 fatty acids EPA and DHA, why krill oil is so much more powerful.
Well, it has to do with the advanced delivery system that krill oil offers to our cells.
Krill oil, unlike fish oil, transports omega-3 fatty acids to where your body needs them most in the form of something called phospholipids. These are like tiny packets that deliver the fats to your cells through your body's cell membranes.
Phospholipids are so important because they...
Make omega-3s far more bioavailable.
Supply the building blocks for cell membranes.
Help protect cell membranes from free radicals.
Allow DHA and EPA to enter directly into cells.
Control cell transport by acting as a "gatekeeper."
Help improve omega-3 to omega-6 ratios.
Fish oil, on the other hand, has all of its omega-3s packaged in triglycerides or ethyl esters.
So not only do less fish oil omega-3s reach your cells...
They're harder for your body to use once they get there!
But the advantages of krill oil don't stop there.
Krill oil is rich in astaxanthin —
the world's most powerful antioxidant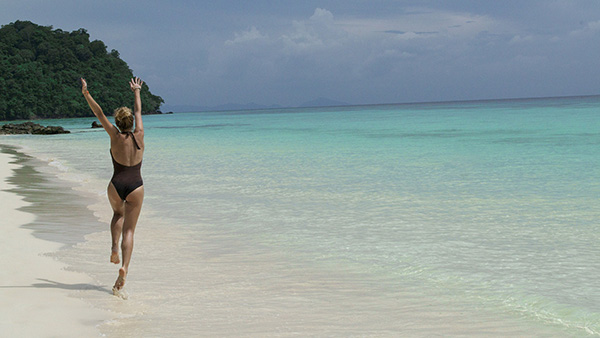 When it comes to antioxidants, it's hard to beat astaxanthin. It's even been called the "king" of antioxidants.
Unlike most antioxidants, astaxanthin has the unique ability to cross the blood-brain barrier and combine with your cell membranes.
Because of this, it's able to reach nearly every cell in the body.
Once inside your cells, the astaxanthin can act on no less than five separate inflammation pathways.
These distinctive attributes allow astaxanthin to provide a variety of potential health benefits. For example. It's been shown to:
Help protect all cell parts from damage done by free radicals.
Support your body's healthy and normal inflammatory response.
Maintain healthy eyes and help improve eye strain, tired eyes, and blurry vision.
Help support healthy immune function.
Promote healthy functioning of brain neurons.
Aid in the maintenance of normal cognitive function and a long-lasting memory as you age.
Support flexibility and overall comfort — particularly after workouts.
Contribute to healthy blood pressure.
Not only that, but astaxanthin also helps protect krill oil from spoiling — which is a significant problem with fish oil.
Unlike fish, krill aren't prone to contamination
Eating fresh fish is an excellent source of omega-3s. However, there are certain risks that come along with consuming fish (and fish oil) regularly.
Unfortunately, our oceans have become contaminated with heavy metals and harmful chemicals.
And the longer the lifespan of a fish, the more potential there is for things like mercury, pesticides, and PCBs to build up in its tissue.
Moreover, larger fish have even more risk of building up these harmful chemicals because they consume other smaller fish that may be contaminated.
This means that both fresh fish and fish oil may contain these harmful toxins and pollutants.
And when you eat fish or take fish oil supplements, those harmful compounds can be passed on to you.
Once inside you, these substances have been shown to:
Disrupt hormones.
Eat away at memory, language ability, and even the brain itself.
Throw off neuronal balance, leading to heightened anxiety, more stress, and even personality changes.
Decrease intelligence.
And cause many more horrible side effects.
But unlike fish, krill aren't susceptible to building up things like mercury and pesticides.
That's because krill...
Are at the bottom of the food chain, so they don't consume contaminated species.
Have a short lifespan, leaving them less vulnerable to accumulating contaminants.
Live in pristine Antarctic waters, where contamination levels are low.
Krill oil can be a powerful boost for your brain, heart, and joints
Research suggests that the lecithin (a special type of phospholipid) in krill oil helps transport omega-3 fatty acids to brain tissue more efficiently than fish oil.
This, in turn, helps nearly every system in your body function more optimally...
Especially your brain, which relies on the two omega-3 fatty acids — EPA and DHA — to facilitate communication between brain cells.
One study examined the effects of omega-3 supplementation on a group of 485 Americans, aged 55 years and older.
Half the group received a standard dose of omega-3, while the other half received a placebo.
At the end of the study period, the omega-3 group's memory was measured to be more than 2,114% better than the control group!
But the benefits don't stop there.
In another study, researchers examined the effects of omega-3s on heart health...
And found that the omega-3s present in high amounts in krill oil can reduce the levels of artery-clogging triglycerides by as much as 30%!
Yet another study found that when krill oil was administered to a group of Japanese patients...
It caused joint pain to virtually "vanish" in just 30 days!
Simply put, adding krill oil to your daily routine could be one of the best things you can do for your overall body health.
And we want to help you do it.
That's why our team has come up with a special way to get krill oil — designed just for you.
Introducing Ultra Krill —
The purest, most pristine source of krill oil...
Featuring a hyper potent blend of rejuvenating EPA, DHA, and astaxanthin for full-body rejuvenation!
It's time that you take charge of your health.
And our top-tier krill oil is the #1 thing you can do to help support a healthy body.
Each batch is sourced from pure, pristine, crystal blue Arctic waters.
The oil is then extracted and extensively tested for toxins, pesticides, and heavy metal contaminants...
Before being encapsulated in easy-to-swallow capsules in our state-of-the-art FDA-registered facility in Utah.
So you can have peace of mind knowing you're only putting the cleanest form of krill oil into your body.
Don't worry, unlike fish oil, our krill oil will NEVER leave behind a strong fishy smell and taste.
That means no annoying "fish burps" either.
When you order Ultra Krill, all you'll have to do is enjoy all the benefits of powerful antioxidants such as astaxanthin and highly absorbable essential omega-3 fatty acids (DHA and EPA).
We're so confident that you'll be 100% satisfied with your purchase of Ultra Krill that we are providing a full, 30-day money back guarantee. No questions asked!
Simply let us know if you're not happy with the health-rejuvenating effects of Ultra Krill within the first month, return any unused portion of the product, and we'll return 100% of your money.
Simple as that!
If you're not using Ultra Krill, you're missing out!
By not trying our top-quality krill oil, you could be missing out on so many benefits, like:
Highly bioavailable omega-3 fatty acids EPA and DHA.
Cognitive function support, so you always remember a name and never forget birthdays!
Heart support, so you'll be able to keep it beating strong as an ox for decades to come!
Joint support that will help you keep running, jogging, playing golf, and whipping up on "kids" half your age!
Cellular support to keep your energy, mood, and libido levels regular.
Healthy omega-3 to omega-6 ratio support.
Promotion of mitochondrial health to support healthy blood sugar levels and a slowed aging process!
Powerful, health-promoting antioxidants that fight back against damaging free radicals and keep your cells plump, fresh, and strong!
And so, so much more...
Get your Ultra Krill today!
So don't wait.
Enter your information below on our secure SSL-encrypted page.
And as a special bonus, you'll be given:
Free VIP Shipping Access
That means you'll get a steady supply of Ultra Krill without ever having to miss a month or see prices go up.
And if we're ever backordered, you'll go straight to the front of the line.
Best of all, you will never have to pay a single penny more than the special promotional price you're about to lock in today.
And when you run out, a new bottle will be automatically sent to you and we'll simply bill the same credit card we have on file.
This is completely RISK FREE.
We only activate this special service with your permission — and you can pause or cancel the deliveries at any time.
It won't cost you a dime!
But this may be the last time you see this special offer, so enter your information NOW!
Unfortunately at this time, we are only able to ship domestically within the United States. Thank you.
Scientific Research
Citations:
[1] Lyubimova, T. G., Naumov, A. G., & Lagunov, L. L. (1973). Prospects of the utilization of krill and other nonconventional resources of the world ocean. Journal of the Fisheries Board of Canada, 30(12), 2196-2201.
[2] Kidd, P. M. (2007). Omega-3 DHA and EPA for cognition, behavior, and mood: clinical findings and structural-functional synergies with cell membrane phospholipids. Alternative medicine review, 12(3), 207.
[3] Rundblad, A., Holven, K. B., Bruheim, I., Myhrstad, M. C., & Ulven, S. M. (2018). Effects of fish and krill oil on gene expression in peripheral blood mononuclear cells and circulating markers of inflammation: a randomised controlled trial. Journal of nutritional science, 7.
[4] Burri, L., Berge, K., Wibrand, K., Berge, R. K., & Barger, J. L. (2011). Differential effects of krill oil and fish oil on the hepatic transcriptome in mice. Frontiers in genetics, 2, 45.
[5] Barros, M., Poppe, S., & Bondan, E. (2014). Neuroprotective properties of the marine carotenoid astaxanthin and omega-3 fatty acids, and perspectives for the natural combination of both in krill oil. Nutrients, 6(3), 1293-1317.
[6] Bustos, R., Romo, L., Yáñez, K., Dı́az, G., & Romo, C. (2003). Oxidative stability of carotenoid pigments and polyunsaturated fatty acids in microparticulate diets containing krill oil for nutrition of marine fish larvae. Journal of Food Engineering, 56(2-3), 289-293.
[7] Bengtson Nash, S., Schlabach, M., & Nichols, P. (2014). A nutritional-toxicological assessment of Antarctic krill oil versus fish oil dietary supplements. Nutrients, 6(9), 3382-3402.
[8] Dyall S. C. (2015). Long-chain omega-3 fatty acids and the brain: a review of the independent and shared effects of EPA, DPA and DHA. Frontiers in aging neuroscience, 7, 52. doi:10.3389/fnagi.2015.00052
[9] Beneficial effects of docosahexaenoic acid on cognition in age-related cognitive decline Yurko-Mauro, Karin et al, Volume 6 , Issue 6 , 456 – 464
[10] East Mediterr Health J. 2008 Mar-Apr;14(2):305-13.
Effects of omega-3 fatty acid supplements on serum lipids, apolipoproteins and malondialdehyde Shidfar F1, Keshavarz A, Hosseyni S, Ameri A, Yarahmadi S.
[11] Julicristie M. Oliveira & Patrícia H.C. Rondó (2011) Omega-3 Fatty Acids and Hypertriglyceridemia: Systematic Review and Meta-analysis, 12:5, 268-274, DOI: 10.1310/hct1205-268
[12] Age- and dose-dependent effects of an eicosapentaenoic acid-rich oil on cardiovascular risk factors in healthy male subjects
Cazzola, Roberta et al. Atherosclerosis , Volume 193 , Issue 1 , 159 - 167
[13] Suzuki, Y., Fukushima, M., Sakuraba, K., Sawaki, K., & Sekigawa, K. (2016). Krill Oil Improves Mild Knee Joint Pain: A Randomized Control Trial. PloS one, 11(10), e0162769. doi:10.1371/journal.pone.0162769
This statement has not been evaluated by the Food and Drug Administration. This product is not intended to diagnose, treat, cure, or prevent any disease.
When you order a supply of Ultra Krill with your credit card, you'll be billed your choice rate. Every month thereafter, we'll automatically bill your card for $18.99 (+$4.99 shipping) , the lowest renewal rate we offer. If you choose the three- or six-month supply, your order will simply renew at the three- or six-month mark, whenever you run out. With this VIP feature, you'll be locking in the lowest available price for each amount and set yourself up to never miss a month. This only happens with your permission, and you may opt out of auto-renewal at any time after this purchase. Remember, you also have our 30-day, 100% full money-back, no-questions-asked guarantee. If you're unsatisfied for any reason, then simply return any unused portion for a full refund. It doesn't matter if it's one week or 30 days from now. Unless you are 100% satisfied, you get all your money back.